Katie Has Been an Extraordinary Blessing to My Family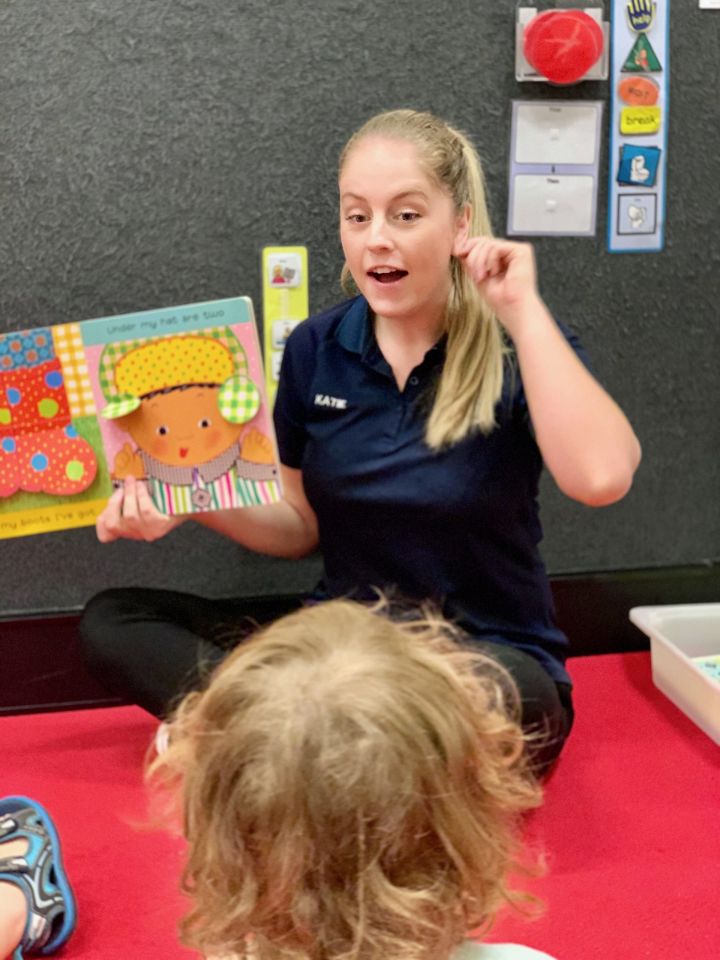 ---
We recently received an amazing letter of appreciation from one of our Early Intervention Families and simply had to share it! Well done to Senior Key Therapist, Katie Taylor!  
I am writing this letter to express my sincere appreciation and gratitude for your wonderful employee Katie Taylor, who is my son's Key Therapist. Katie has been my son's OT for about 2 years and during this time she has demonstrated boundless humility, empathy, compassion and genuine kindness for my family and I (both of my children have been diagnosed with Autism).
Katie is warm, patient, and kind-hearted, but it's her personalised no-nonsense approach with my son that has been instrumental to him flourishing. She has done amazing work with him, and his light now shines brighter in this world thanks to her. The teachers at my son's school have also commented on Katie's professionalism, and all the work she did in his year 1 classroom last year was highly regarded.
Katie has also been instrumental in helping me to navigate through the NDIS system, and a wonderful advocate. Transition to the NDIS has been difficult, however Katie has supported me through it with amazing care and advice – her superlative skills are certainly second to none. Katie is one of the nicest people you could ever meet, and she has been my trusted confidante in difficult times. She is an absolute professional with remarkable integrity. Katie recognises and supports my family's complex situation without judgement or prejudice, for which I am forever grateful!
Katie is a gem, and asset to your organisation. I believe with all my heart that she deserves recognition for her efforts and wonderful work – she always goes above and beyond the call of duty! Katie has been an extraordinary blessing to my son and my family, and we will miss her greatly when he moves into the School Aged Program.
Please also accept our sincerest thanks to your wonderful organisation, its people like yourselves who make our lives and the world a better place.
Here are a few pics of Katie hard at work!